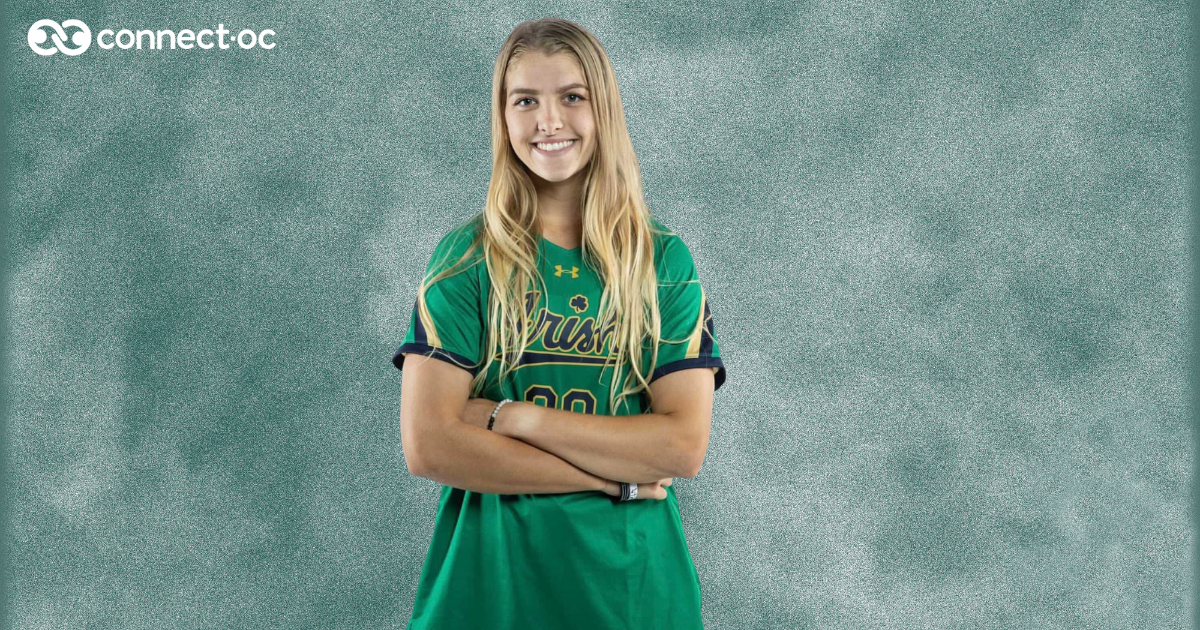 Autumn, tell us a little bit about yourself
I was born and raised in Northern California along with my 8 sisters and 1 brother. My family means the absolute world to me. I attended the University of San Francisco as a student athlete for the women's soccer team, where I then transferred to the University of Notre Dame to pursue my masters in nonprofit administration. This past year I played my rookie year of professional soccer for the Portland Thorns. Now, I'm settling down in Orange County with my boyfriend and our handsome pup, Beau!
What's your connection to Orange County?
My connection to Orange County is exactly what has brought me to settle down here, the people I love. Having the love of my life here and building a life together amongst the beautiful and thoughtful community is a dream in itself.
Share a little bit about your outlook on life
I live by the word of God and believe every trial and turbulence in my life is for a greater good or reason. Every battle is intentional and keeps my perspective filled with grace and faith. I believe you have a choice in how much you let what has happened to you, define you.
What's your favorite book?
Can't Hurt Me by David Goggins
What's your favorite self care activity?
Definitely a bath or doing my nails.
Why attend Connect-OC events?
The Connect-OC coalition's events are super important in breaking the stigma that surrounds mental health. Events that promote open communication about mental health are so helpful to those struggling or that know someone who has struggled.
I'd encourage everyone, not only those who have struggled or know someone who has struggled, to attend these events. The events aren't just for those who have experienced mental health issues, it's for a collective purpose of learning, de-stigmatizing, and utilizing the resources to better understand mental health. Hope you join in on some events to truly get some understanding and grow your knowledge on mental health.