Date: Monday, May 1, 2023 at 1:30pm - 4:00pm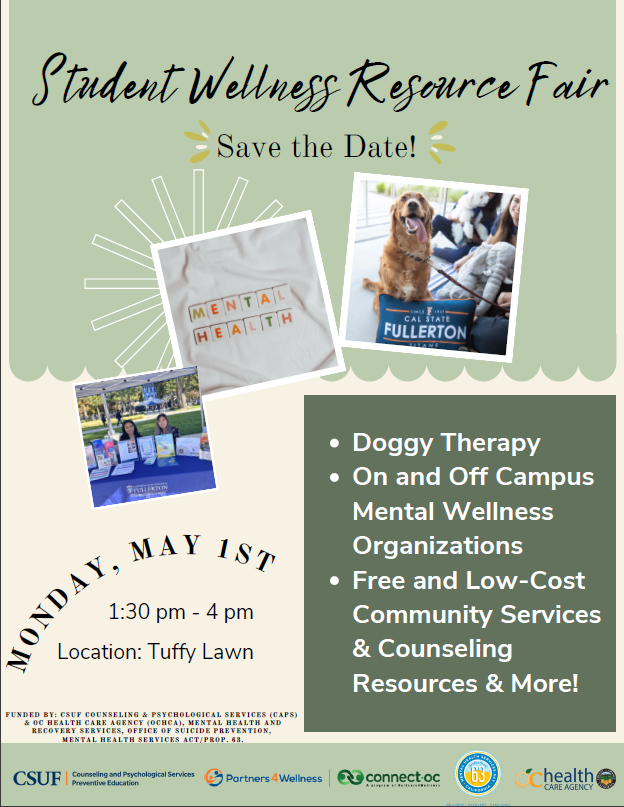 Open to all CSUF students
May 1st, 2023 1:30 - 4:00 pm at Tuffy Lawn

Doggy Therapy
On and Off Campus Mental Wellness Organizations
Free and Low-Cost Community Services & Counseling Resources & More!
---
Partners4Wellness is the lead agency for Connect-OC. Since 1957, the agency has been a leader in preventing substance use and mental illness in young people. Providing educational programs and resources. Building collaborative partnerships. And creating healthier communities.